Canadian Hosting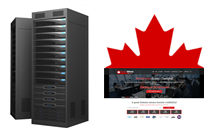 Fast! Reliable! Canadian!
Solid State Drive - FAST!
Weekly or Daily backups
Free domain*
cPanel Control Panel
Software Installer
SSL Certificates
Security and peace of mind
Quick & Easy Installation
Up to 256 bit Encryption
99% Browser Compatible
Free Customer Support
Renewal benefits
Design & Maintenance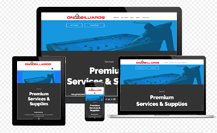 Your Budget
Professional Services
Custom Designs
Accessibility Checked
Fully Tested
SEO Optimized
Fast Loading Pages
See why our customers love us!
It is not always that you come across a Company that makes you feel at home from the get go. I have been with CanWeb Services for over 5 years now.
Regardless of what situation I was in Roland and his team made sure that our business was not hampered.
Despite being on the other side of the world, literally, Roland and his team has attended to our needs with utmost sincerity, no matter what time of day or night it is.
Without a doubt I am going to be in business with CanWeb in the future! 🙂
Thanks for all the hard work 🙂
Sangram Borse
CEO | Founder
Regh Animation and Design
I've been working with CanWeb since the beginning and watched it grow organically through word of mouth. It is a real testament to the quality of service and customer care when a company grows this way. Well done!
Kelly
Owner Roland ten Holder is one of the most honest and helpful person I have ever known.  He cares about his clients, and ensures the greatest customer service.  Even on his holidays.  Never hard to reach.  Always there in "crisis" and fixed matters quite rapidly. I, as a web designer, have sent many of my clients to him for very affordable hosting.
Penny
Not sure what you need?
Start with our basic hosting package and upgrade only when you need to.
Questions? Our sales staff is here to guide through each step as needed!
Questions?
Hours: 7 days a week 8-8 EST
Leave a message after hours and we will return your call ASAP!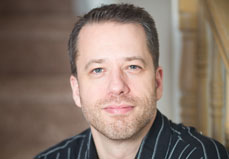 Roland ten Holder
President
CanWeb Services is here to deliver web hosting and related services to suit your needs.
CanWeb Services was started in 2005 providing hosting, design, multimedia, and custom web applications. Our services have changed with the times and now focus on the needs of various sized businesses with a focus on digital entrepreneurs and web professionals.
During this time we've seen trends and technology come and go, helped many customers get their first website online, and expanded our business to offer more services and more options. One common thing that we have found is that whether you are new to having a website or experienced everyone needs support from their hosting company to iron out the wrinkles. We look forward to working with you and helping you provide a useful experience for your visitors. Join today and take your website to the next level.
Latest News
A brand new CanWeb Services website! The old site had become dated and the business model as a whole needed to be trashed and built from the ground up. I am super excited to bring a new fresh Canadian Web Hosting option to Canada. All sites and data reside here within Canada and protected by Canadian […]